Resource Generation Alumni Retreat
We are not planning to have a 2015 Alumni Retreat. If you want more information on how alumni can stay connected to RG, visit our Alumni page.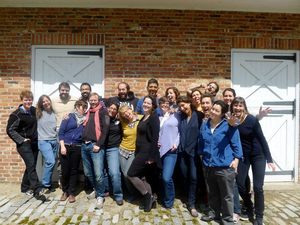 What to expect?
Relaxed, creative and connective is our vibe for the alumni retreat. Oh and fun! We'll have a balance of structured small group conversations with casual opportunities for hanging out, sharing stories and eating good food together.
There will be space for conversations on topics ranging from relationships, parenting, and family to financial planning, giving, racial justice, donor organizing and more.
We'll be soliciting input from everyone who registers for the weekend and tackling questions such as:
In what ways has my life changed since I was active in RG? How are the insights I learned in RG reflected in my choices today?
How do I bring my values, and my RG values, to my current finances, giving, family relationships, activism and more?
How can I learn from, engage and support current RG organizing and leaders?
How can I continue to stay connected, involved and active in broader movements for justice and equity?
Who attends?
People with wealth (over 35), who've attended at least one RG event previously and are interested in building a dynamic RG alumni community. If you are interested, but may have quesitons if you're eligible, contact Kristen Cox at
This email address is being protected from spambots. You need JavaScript enabled to view it.
.
Questions?
Contact: This email address is being protected from spambots. You need JavaScript enabled to view it.

RG Alumni Retreat Organizing Team
Kristen Cox, Meg Coward, Molly Hein, Alicia Wittnik